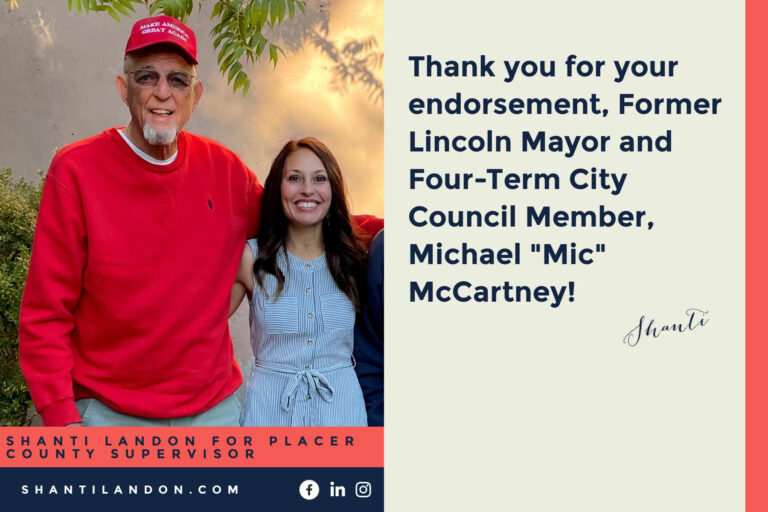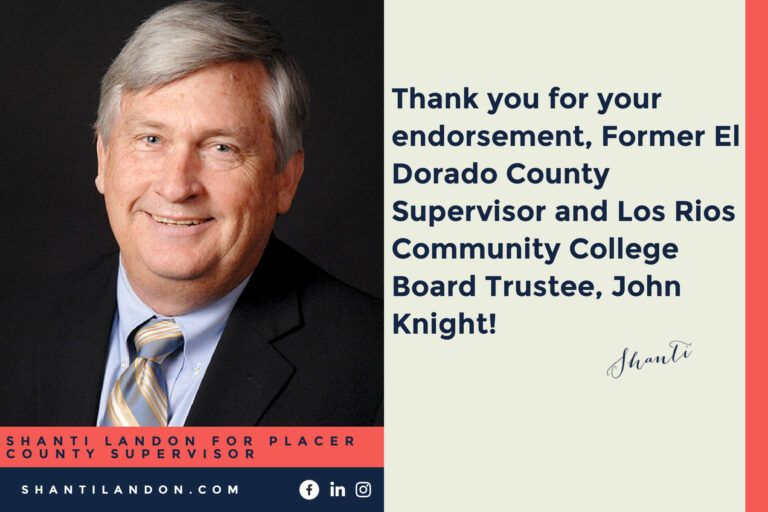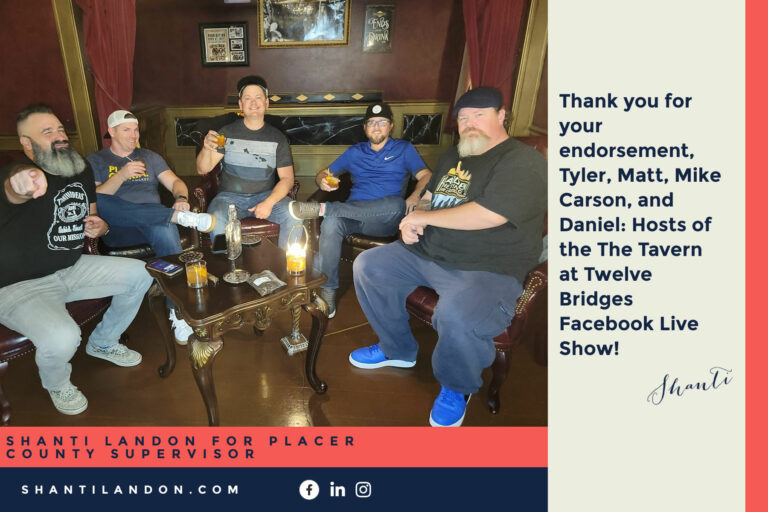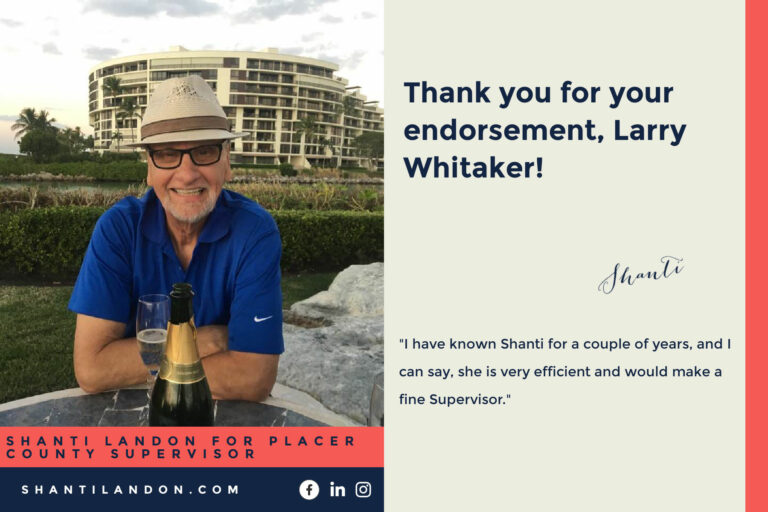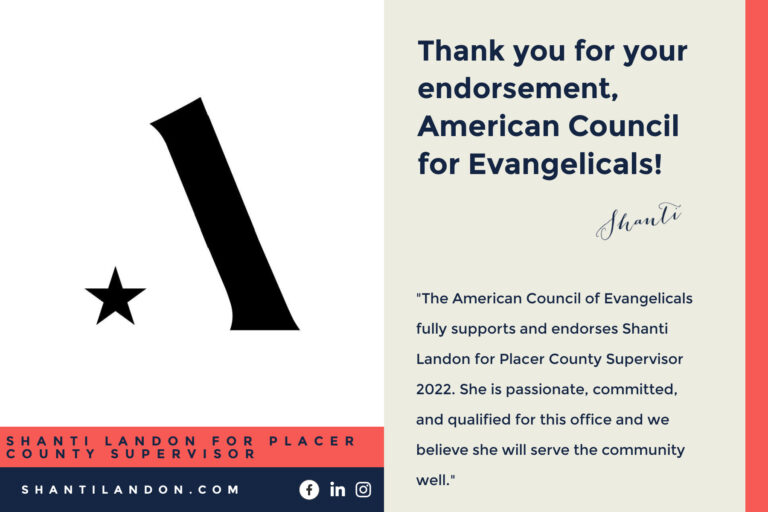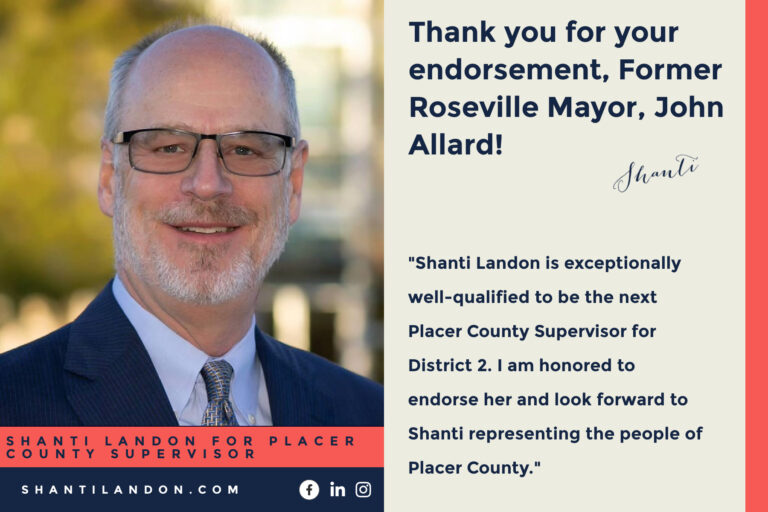 ELECTED OFFICIALS
Congressman (Former) John Doolittle
Congressman Tom McClintock
Senator Jim Nielsen
Assemblyman Kevin Kiley
Assemblyman James Gallagher
Placer County Supervisor Bonnie Gore
Placer County Supervisor Robert Weygandt
Placer County Supervisor Cindy Gustafson
Placer County Assessor Matt Maynard
Placer County Auditor-Controller Andy Sisk
Placer County Water Agency Director Primo Santini
Placer County Water Agency Director
Josh Alpine
Placer County Water Agency Director Mike Lee
Board of Equalization Member, Former Senator & Assemblyman Ted Gaines
Assemblywoman (Former) Beth Gaines
Yuba County Supervisor Gary Bradford
Lincoln Mayor Holly Andreatta
Lincoln City Councilmember and Former Mayor Dan Karleskint
Lincoln City Councilmember and Mayor (Former) Michael "Mick" McCartney
Lincoln City Councilmember and Mayor (Former) Peter Gilbert
Lincoln City Councilmember (Former) Linda Stackpoole
Lincoln Mayor (Former) Willie Preston
Lincoln City Treasurer Richard Pearl
Lincoln City Treasurer (Former) Jerry Harner
Roseville Mayor Krista Bernasconi
Roseville Vice Mayor Bruce Houdesheldt
Roseville City Councilmember Tracy Mendonsa
Roseville City Councilmember and Former Mayor Pauline Roccucci
Roseville Mayor (Former) John Allard
Rocklin Mayor Bill Halldin
Rocklin Vice Mayor Ken Broadway
Rocklin City Councilmember & Former Mayor Jill Gayaldo
Rocklin City Councilmember Joe Patterson
Rocklin City Councilmember Greg Janda
Auburn Mayor Pro-Tem Alice Dowdin-Calvillo
Loomis Town Councilmember Brian Baker
EDUCATION OFFICIALS
WPUSD Board Member Kris Wyatt
WPUSD Board Member Criste Freymond
WPUSD Board Member April Nitsos
WPUSD Board Member Damian Armitage
WPUSD Board Member Jason Price
Roseville City School District Board Member Julie Constant
Roseville City School District Board Member Meghan Krafka
Roseville City School District Board Member Rob Baquera
Eureka Union School District Board Member (Former) Eric Bose
Sierra College Board of Trustees Chair & Former Roseville Mayor Carol Garcia
Sierra College Board Trustee (Former) Aaron Klein
Sierra College Board Trustee Scott Leslie
Placer County Board of Education Member Sergey Terebkov
Placer County Board of Education Member Kelly Gnile
Placer County Board of Education Member Susan Goto
Rocklin Unified School District Board Member Rachelle Price
Rocklin Unified School District Board Member Tiffany Saathoff
Roseville Joint Union High School District Board Member Andrew Tagg
Roseville Joint Union High School District Board Member Pete Constant
Roseville Joint Union High School District Board Member Heidi Hall
Roseville Joint Union High School District Board Member Scott Huber
Los Rios Community College Board Trustee & Former El Dorado County Supervior John Knight
Retired Educator & Sheridan Elementary Principal Kris Knutson
University Professor Dr. Michael McGran
LAW ENFORCEMENT & PUBLIC SAFETY
Placer County Sheriff Wayne Woo
Placer County Deputy Sheriff's Association
Placer County District Attorney Morgan Gire
Placer County Sheriff (Retired) Ed Bonner
Placer County Sheriff (Retired) Devon Bell
Placer County Law Enforcement Management Association
Sacramento Area Firefighters Local 522 PAC
Lincoln Public Safety Chief (Retired) Doug Lee
Police Chief & Past President of California Police Chiefs Association Ron Lawrence
Police Chief (Retired) Jim Datzman
District Attorney Investigator (Retired) Bob McCollum
Chief Deputy Sheriff (Retired) & Lincoln Small Business Owner Ed Laverone
Sheriff (Retired) Richard Weaver
California Highway Patrol Officer (Retired) Jim Carnine
Lincoln Police Officer (Retired) William (Doyle) Sykes
Police Officer (Retired) Chuck Schmidt
Police Officer (Retired) Pete Constant
Placer County Firefighter (Retired) Ruth Alves
Sacramento City Fire Captain Eric Friesen
SMALL BUSINESS OWNERS & BUSINESS COMMUNITY
Roseville Area Chamber Business PAC
Sacramento Metro Chamber PAC
Buonarroti Ristorante Owner Daniel Alcantaro
Lincoln Gun Exchange
Douglas Wagemann – Wagemann Holdings, Inc.
Ed Mertens Insurance Owner and Lincoln Chamber Board Member Ed Mertens 
President & CEO (Retired) of Fremont Investment Doug Taylor
Rancho Roble Winery Owner Kari Hazen
AGRICULTURE & COMMUNITY ADVOCATES
Placer County Farm Bureau
Placer County Agriculture Advocate Joanne Neft
Placer County Agriculture Advocate Dr. Lyndell Grey
Yolo County Agricultural Commissioner (Retired) Rick Landon
Placer Public Employees Organization
California Pro Life Council
Lincoln Planning Commissioner Dan Cross
Lincoln Planning Commissioner Eric Johnson
Lincoln Chamber Vice President & University Associate Athletic Director Brandon Bowling 
Lincoln Chamber Board Member & Community Volunteer Claire Luke
Lincoln Community Volunteer Vern Luke 
Lincoln Veterans Memorial Coalition Board Member &  Former American Legion Auxiliary 264 President Robin Besotes
Lincoln Archives Museum President Elizabeth Jansen 
Lincoln Economic Development Committee Member Whitney Eklund
Lincoln Community Leaders & Volunteers Frank & Fran Neves
Lincoln Community Leaders & Volunteers Darrell & Linda Scott
Lincoln Community Leader Jeanne Fritts 
Lincoln Small Business Owner Serena Olsen 
Lincoln's The Tavern at Twelve Bridges – Facebook Live Show
Lincoln Community Member Ronald Greeno 
Lincoln Community Member & Small Business Owner Chuck Schmidt 
Asian Americans for Good Government PAC
Roseville City Manager (Retired) Al Johnson
South Placer Municipal Utility District Member Jim Durfee
Community Leaders Trent & Christy Jewell 
ICU Nurse (Retired) Linda McCollum
Small Business Owner Robert Ortiz 
Small Business Owners Frank & Pandy Wegener 
Community Leader Mandy Walker Miller 
Community Member Connie Brown 
Community Members Danny & Marisa Chaffey 
Small Business Owner Stacy Veth 
The American Council
Small Business Owner Alex Chaney
Placer County Community Chaplain Toni Vassallo
Local Attorney George Kammerer
Retired CPA Jason Cardinet
State Department of Fish & Game (ret.) Randy Nelson
Student Aubrey Price
NASA Research Scientist (ret.) Nancy Whitaker
Wealth Manager Michael Sollazzo
Community Member Joanie McCoy
Small Business Owners Sash & Coleen Hanamura
Real Estate Professional Mark Kramer
Owner, Wagemann Holdings, Inc. Douglas Wagemann
Retired

Senior Auditor State Board of Equalization

Ron Swensen
Would you like to endorse Shanti? Tell us below!